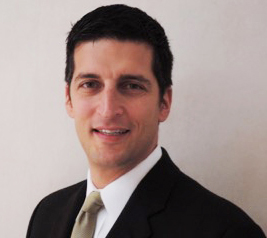 Larry Smith, CPA, MBA
Practice Leader
---
Since 2003, Larry has been a financial advocate to parties who are contemplating, or going through, a divorce. He helps people navigate unchartered waters and bolster their financial outcomes.
People call us when they are uncertain about their financial position. Our clients do not want to manage their divorce processes alone. They recognize a single decision can pose a lot of financial risk to their future with lasting impact to themselves and potentially to other members of their family.
We discovered the traditional divorce process is broken. It does not incorporate robust financial analyses or a financial architecture to help you manage financial outcomes. People who are in the middle of a traditional process commonly wonder about the strength of their negotiating position. They also question how and when the process will come to a close. We bring our expertise, time-tested divorce management processes and decision management technology to the table to help you manage these types of issues so you do not have to go through this alone.
We are not attorneys. We are financial experts who can help you manage the outcomes of your divorce. Throughout the process we operate as your personal financial advocate as if we are going through the process ourselves. We ask many questions to understand your current state and what you would like to achieve from the process. We evaluate each aspect of your divorce from a holistic perspective and figure out how your financial layers are working together, today and in the future. Our objective is to help you uncover hidden risks, benefit from undiscovered opportunities and manage post-divorce implications. Where possible we strive to place you in a more secure financial position.
We act as your partner through the process. We help you evaluate responses and build effective communication strategies. People share with us that we are methodical in our thinking, process driven and function as their voice of reason as they are going through their emotional roller coaster. We strive to minimize unpleasant memories you could experience from your divorce as you could replay them thousands of time in your mind throughout your life.
If you are thinking about getting a divorce, in the middle of your process or near the end and are uncertain about your outcomes give us a call. The call is free. We will provide you an honest assessment about your current position.